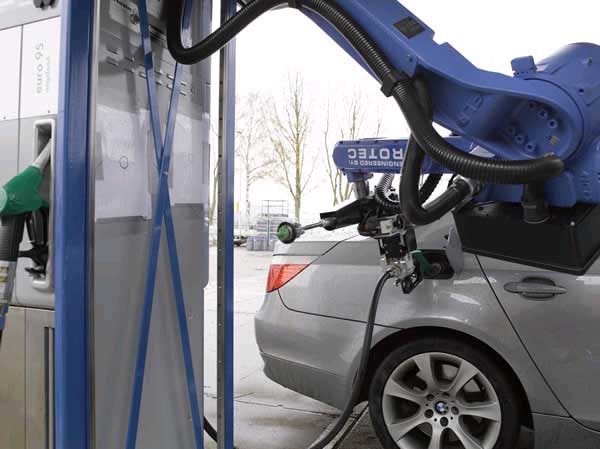 Came cross some innovated dutch robots. could not have image Japanese robot makers would done this too.
TankPitstop, a world first in Emmeloord!
On Monday 4 February, N. van Staveren B.V. and Rotec Engineering B.V. officially launched the TankPitstop. Motorists will soon be able to use this automated fuel robot to refuel and pay, without needing to step outside their vehicles. The TankPitstop is the first automated fuel robot in the world to actually work in practice.